POINTMAN INTERNATIONAL MINISTRIES

                           of

              CHESTER,VIRGINIA

"We do not want you to be uninformed, brothers, about the hardships we suffered in the province of Asia. We were under great pressure, far beyond our ability to endure, so that we despaired even of life. Indeed, in our hearts we felt the sentence of death. But this happened that we might not rely on ourselves but on God, who raises the dead. He has delivered us from such a deadly peril, and He will deliver us. On Him we have set our hope that He will continue to deliver us, as you help us by your prayers."

    2 Corinthians 1: 8-11

A CHRISTIAN MINISTRY and            OUTREACH

    FOR VETS BY VETS

MEETING TIMES & LOCATIONS

Dominion Counseling & Training Center

5705 South Laburnum Avenue.

Richmond,Virginia. 23231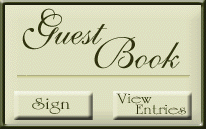 PLEASE SIGN OUR  GUEST BOOK

                     " Haven Mission " .

For " Bikers, vet's, and other misfits who do not want to go to church." It begins Sunday mornings at 8:00am at South Richmond Harley-Davidson, 10011 Hull St Rd, Richmond, Va 23236. This is Oxbridge Shopping Center at the intersection of Hull St and Courthouse Rd. There is no dress code and we don't care what you ride. I keep service short and to the point. I preach the Word of God. The Father, Son, and Holy Spirit are glorified here.

Ukrops Store at Forest Hill Ave and Chippinham Parkway. Meetings are at 7:00pm on the first Tuesday of each month.